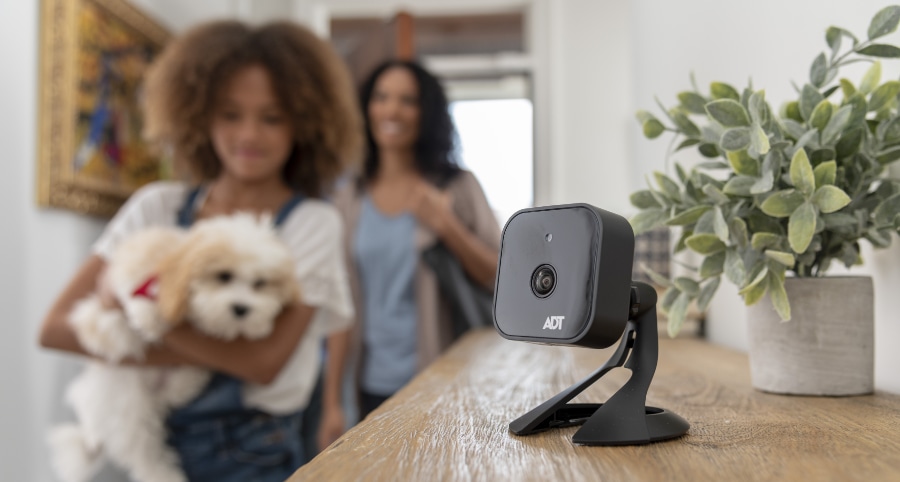 Where To Place Home Security Cameras In Reno?
Where are the best spots to place your home security cameras in Reno? Generally, you should consider three significant sectors of the home for video surveillance: your front door, the exterior space around your home, and select interior spaces. While your security installer can advise where you should install, here's a quick guide of where to place your home security cameras around your residence.
Always Protect Your Front Entryway
Even though it might seem absurd that an intruder would attempt to casually walk in your home's main entryway, 34% of invasions happen at this obvious access point. You also have delivery bandits among other threats to consider. A doorbell camera is perfect to handle all of these worries with crystal clear high-def, wide-angle capabilities.
Doorbell cameras are nice as you can chat with people who come and engage the doorbell. By using your cell phone app, like ADT Control, you have the option to respond to each instance with 2-way talk and live video and look like you're home. In the event a person does try to do something nefarious, you will have your video surveillance automatically record a clip and send it to your smartphone via a text notification.
Cover The Most Area With Your External Cameras
Where to place home security cameras outside your residence can be a daunting undertaking. Thankfully, there are some useful suggestions to help ensure your home is safeguarded appropriately.
The corners of your Reno house allow for a large sightline, as you can see two segments of your exterior.
Just below an overhang or into a piece of cladding or edging are perfect spots for surveillance devices as they will be partially concealed by the edge of your house.
Over your garage, because the garage door is an easier entryway for invaders than you may know!
Above a deck or sliding door -- or any entryway not in clear view from the road.
For each installation, you should always trim away any overgrown plants or trees that might obstruct your ability to see clearly.
Suggestions To Get The Highest Level of Performance From Your Indoor Cameras
You have more options on where to place home security cameras inside your residence in Reno. That same versatility does mean there are additional aspects to consider:
Sunshine through Your Windows: Even though you should ensure your windows are down and latched, the sunlight that enters via a window can cause glare and affect your camera's video feed. Aim the lens away from direct blasts of sunshine to circumvent this issue.
Take the High Road: Similar to a guard tower, a video camera located in a higher spot will produce a wider field of vision. Consider putting your cameras above bookcases or mounted on the upper reaches of a wall.
Keep Out of Reach: Your surveillance system will lose its ability to defend your property if it's damaged or destroyed. Set your devices where little ones and house pets have no ability to tamper with them. You might consider mounting or another means of attaching them to be certain they don't fall if inadvertently knocked into.
Conceal Your Cameras But Don't Block the View: The greatest surveillance system will fail to be of much use if there is a houseplant blocking the view. But it's important to note, decor or foliage may be a perfect way to conceal your recording devices. Just ensure they don't impede the view!
Have Secure24 Alarm Systems Install And Place Your Home Security Cameras
If you want the right placement of your home security cameras and other security equipment, enlist the experienced technicians at Secure24 Alarm Systems. We'll find the perfect system for your entire property -- protecting every inch. Dial (775) 316-7001 or submit the form below to start your project.
Areas Served Around Reno By Secure24 Your Local ADT Authorized Dealer